Aleph Zadik Aleph
Your 2017 Regional Board:
Godol- Elijah Thompson
S'gan- Alex Buring
Moreh- Brett Lewis
Mazkir/Gizbor- Gregory Shipowitz
Sha'liach- Andrew Zimmerman
---
The Aleph Zadik Aleph (AZA) is the fraternity component of BBYO for ninth through twelfth grade boys. Since its establishment in 1924, AZA has provided Jewish and personal enrichment to hundreds of thousands of young men throughout the world. It's Hebrew letters - Aleph, Zadik, Aleph - stand for Ahava, Tzedakah, Ahdoot, which symbolize fraternal love, benevolence and harmony.

With emphasis on the importance of the well-rounded individual, AZA's unique programming includes social programming with B'nai B'rith Girls and other AZA chapters, community service projects, athletic tournaments and Judaic enrichment programs. The diversity of programming, coupled with the sense of camaraderie and leadership training, provided by AZA simply cannot be paralleled by any other youth organization. Often, AZA chapters plan events jointly with local BBG (B'nai B'rith Girls) chapters.
Powered by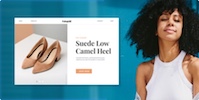 Create your own unique website with customizable templates.